Night Vision Goggles
Statistics
Armor
+3
Armor toughness
+1
Durability
297
Effect
Grants night vision
Stacks with any armor set
Rarity color
Common
Stackable
No
Version added
2.0
ID
aoa3:night_vision_goggles
Night Vision Goggles is a Tier 0 helmet obtained by infusing.
Information
[
]
When Night Vision Goggles is worn, Night Vision I is applied to the player. The Night Vision is immediately removed if the helmet is taken off. The player will also gain a Screen effect when wearing Night Vision Goggles.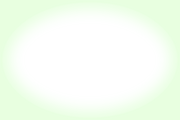 If the player wears Night Vision Goggles and dedicates the other Armor slots to the same pieces of another Armor set, then the player will gain that Armor's full set bonus- along with the helmet effect. However, doing so will only grant the player 3/4 of the Armor set's cumulative per piece effect. E.G. Wearing Ghoulish Armor, but having Night Vision Goggles in the helmet slot will still benefit the player with both Ghoulish's full set effect and Night Vision Goggles' effect, but Blaster damage will only be increased up to 30%- instead of 40%.
Repair
[
]
See Repairing
Enchanting
[
]
See Armor#Enchanting
Obtaining
[
]
Infusion
[
]
Armor

Alacrity Armor • Archaic Armor • Baron Armor • Battleborn Armor • Biogenic Armor • Boreic Armor • Candy Armor • Commander Armor • Crystallis Armor • Elecanyte Armor • Embrodium Armor • Exoplate Armor • Explosive Armor • Fungal Armor • Ghastly Armor • Ghoulish Armor • Hazmat Armor • Hydrangic Armor • Hydroplate Armor • Ice Armor • Infernal Armor • Knight Armor • Lunar Armor • Lyndamyte Armor • Lyonic Armor • Mercurial Armor • Necro Armor • Nethengeic Armor • Nightmare Armor • Omni Armor • Phantasm Armor • Poison Armor • Predatious Armor • Primordial Armor • Purity Armor • Rosidian Armor • Rockbone Armor • Runic Armor • Sharpshot Armor • Skeletal Armor • Spaceking Armor • Speed Armor • Subterranean Armor • Utopian Armor • Void Armor • Weaken Armor • Wither Armor • Zargonite Armor

| | |
| --- | --- |
| | Achelos Helmet • Face Mask • Helm of the Dextrous • Helm of the Dryad • Helm of the Trawler • Helm of the Treasurer • Helm of the Warrior • Night Vision Goggles • Oceanus Helmet • Old Boot • Sealord Helmet |