Ancient Rock is a block used when building a portal to another dimension.
Obtaining
[
]
Ancient Rock can be mined with any pickaxe. If mined without a pickaxe, it will drop nothing.
Natural Generation
[
]
Ancient Rock can be found making up the Ruined teleporters that generate underground in the Overworld.
Trading
[
]
Usage
[
]
Creating a portal
[
]
Template:See also
Ancient Rock is used to create the portals needed to visit other dimensions. It takes 13 ancient rock to finish the portal along with the 5 special carved runes. The corners of the portal have to be filled - they are not optional.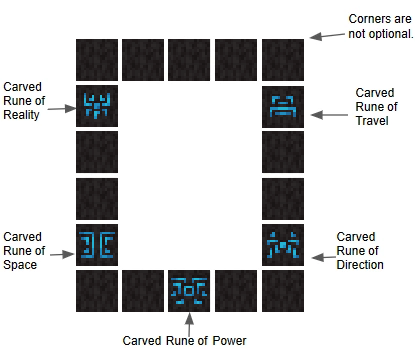 Crafting
[
]
Ancient Rock can be used to create the carved rune of power.