3.1
3.1, also known as the In Your Face update,[1] is a version that was released on 21 April 2019.[2]
A new GUI has been added. This gui can be accessed by pressing the 'Delete' key by default.
The gui contains information about the player's skills, resource systems.

The skills can no longer be made to appear on-screen (the resource systems still can though) and the AoA Noticeboard has been removed.

The gui contains five sections: Player, Bestiary, Leaderboards, Guides and Help.

The Player section shows the player's skills, resource systems, and a portrait. If the world the player is in has no cheating, the player's model appears, otherwise shows a mob model.
The Bestiary section is not implemented as of this version.
The Leaderboards section is N/A.
The Guides section gives the player access to various guides that explain how to get started, the skills, etc.

As of this version, all skill guides below Foraging cannot be opened.

The Help section gives a brief description on how to get help and provides official links. The player can also change the gui's theme from this section.

Available themes include: Default, Jungle, Hell, Ancient Ruins.
Mineral blocks

Exist for all ores excluding Runium Chunks and Charged Runium Chunks.
Added advancements.

There are currently 232 advancements as of this version.

Custom triggers for custom advancements have been added:

aoa3:level_up

Optional skill - name of skill.
Optional level - skill level.

aoa3:gain_xp

Optional skill - name of skill.
Optional xp - skill xp, matches value equal to or lower than skill xp amount.
Added a command to level up skills.
Added a command to change and check events.
Added a config to change ore generation rates, a config to change structure generation rates, and a config option to stop mobs from spawning in the Overworld.
Skills are now displayed on a new menu, no longer displayed by pressing 'I'.
Removed Vulcanism.

Vulcanes and revenge icon are still present, no longer do they require a skill.
Removed.
Information moved to a new menu.
Crystallanium
Can no longer be crafted back into 9 Crystallites.
Has a new recipe: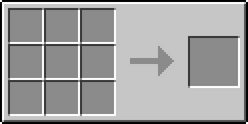 Emberium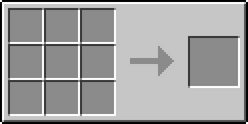 Extraction Device
Extraction Device's on-state no longer exists as an item, meaning it can no longer be obtained in the inventory.
Shadonantium
Can no longer be crafted back into 9 Bloodstones.
Has a new recipe: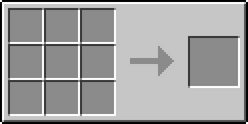 Skeletanium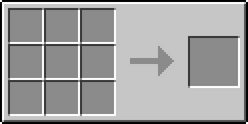 Amethyst Ingot, Jade Ingot, Sapphire Ingot, and Shyregem Ingot
Changed to Amethyst, Jade, Sapphire, and Shyregem respectively.
Fixed bug where Ancient Golem did not spawn naturally.
Fixed bug where Purple Automatons dropped the Ancient Cavern Realmstone.
Fixed bug where leaves let the player see through solid blocks.
Fixed a bug that caused Crystevia to randomly hang for long periods of time, preventing the player from taking any action.
Fixed Greatblades not dealing full damage all the time. (Issue 407)
Fixed Erebon Scythe's description not mentioning it steals health from the player if they don't have enough Energy. (Issue 411)
Fixed the same NPCs generating different trades. (Issue 417)
Fixed a bug that allowed players to go to Runandor and Greckon without a Realm Travel Ticket. (Issue 419)
Fixed Celeve Lottoman missing localization. (Issue 422)
Fixed portals sending people back right away on servers. (Issue 466)
Fixed Skydiver's acid spawning right below the player. (Issue 475)
Fixed Magic Mending Solution not repairing on the Mending Table. (Issue 489)
Fixed events being transferred though worlds. (Issue 498)
Fixed Rune Templar spawning Runic Lifeforms on the surface instead of the Runic Room. (Issue 434)
Fixed crash involving Soulscorne. (Issue 516)
Fixed Ancient Altar failing to consume shyrestone/gem ingots unless it's a success. (Issue 517)
The following bugs were listed as fixed but actually weren't
Versions

1.7.2
1.7.10
1.12.2
1.15.2
1.16.5